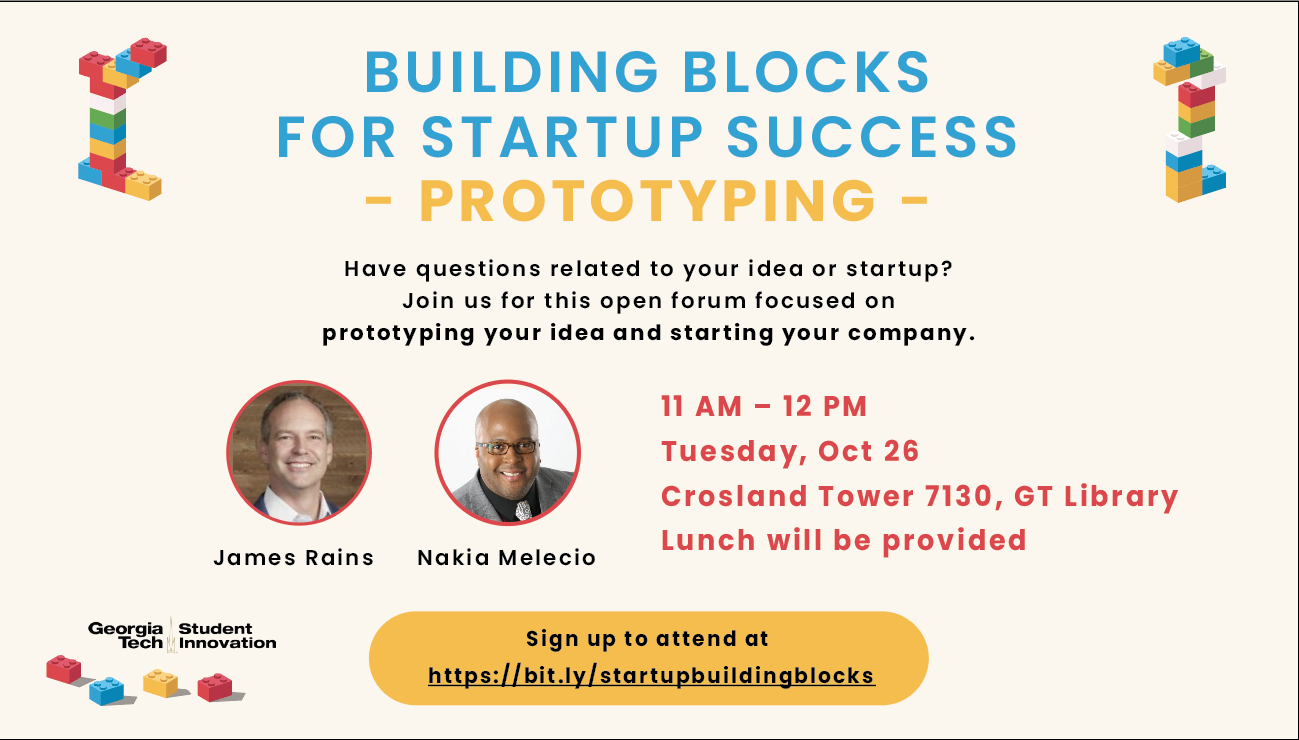 Have questions about your idea or your startup? Join us for this open forum session where you can ask any question to our startup expert. Have questions about developing your idea, growing your customers, building a business, seeking investments, or anything else? This is where you want to be.
October 26, 2021, from 11 AM – 12 PM.
Crosland Tower 7130 (GT Library). 
Lunch will be provided.
Sign up to attend at: https://bit.ly/startupbuildingblocks